Where You May Have Seen Us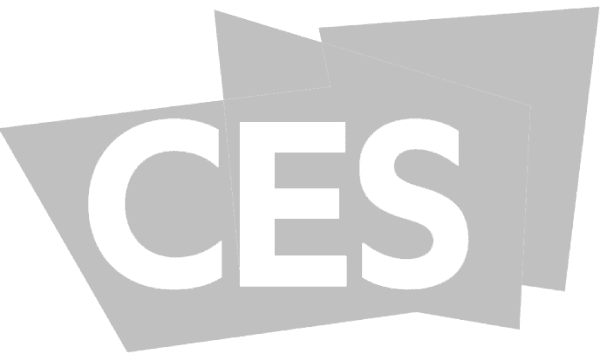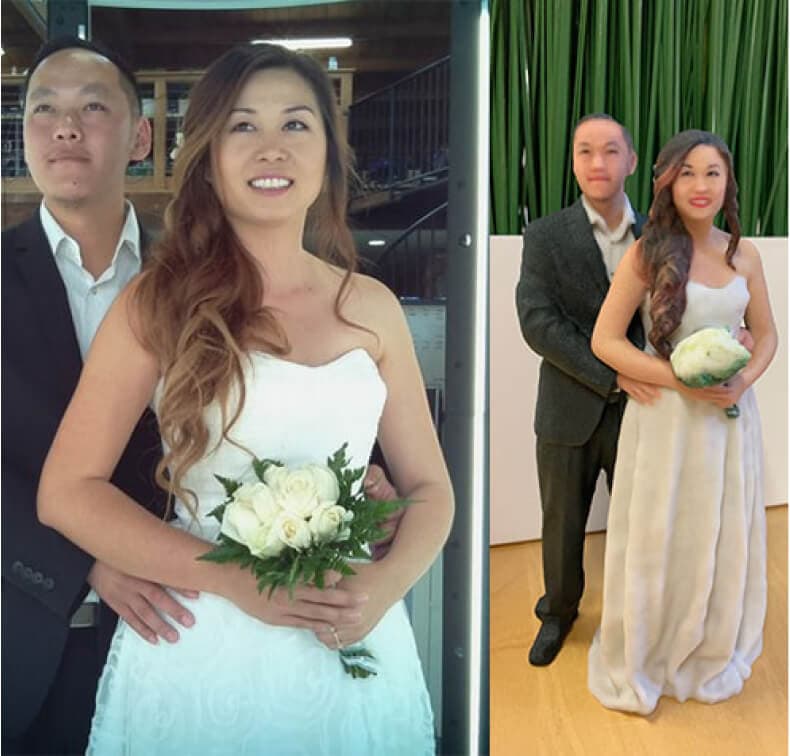 Full-body Scanners
3D-Printed Custom Cake Toppers
With the rise of photorealistic, 3D printing, and 3D scanning, Twindom makes custom wedding cake toppers that look exactly like you. No more settling for stock models of a bride and groom that don't look like you; these custom cake toppers are life-like replicas.
The process of making custom cake toppers starts with a full-body 3D scan at a Twindom location. Thankfully, there are now literally hundreds of 3D portrait studios that now offer this service, and you are likely to find one near you.
Once you locate a Twindom 3D scanner studio to make your custom wedding cake topper, here are the steps you will likely go through:
Figure out what you're going to wear.
Strike a bunch of poses with your fiancè in the full-body scanner.
Pick out your favorite pose and order the 3D-printed figurines.
Receive your custom cake topper in the mail and place it on the cake!
Below we'll go over each stage of the process to make a 3D-printed cake topper in more detail.
Steps required to make a 3D printed wedding cake toppers (more details below)
Creating 3D-printed cake toppers requires getting scanned by a full-body 3D scanner.
When customers choose this service through Twindom partners, it's as easy as 1, 2, 3!
How Custom 3D-Printed Wedding Cake Toppers Are Made
Step 1
Figure out what you're going to wear
Your wedding cake topper should ultimately be a reflection of you and your partner- after all, it is actually you, thanks to 3D printing. Some couples like to dress up in more formal wear, some like to be more casual, and others like to dress in line with the wedding theme.
Tip: To ensure your custom cake topper is of the highest quality, avoid wearing materials that are transparent or translucent. These types of fabrics don't 3D scan particularly well. When you book your appointment, ask the 3D scanning studio for other things recommendations.
Step 2
Strike a bunch of poses
The process is very quick and you only need to hold a pose for 1/4 of a second. It's very similar to just taking a regular picture.
Step 3
Choose the physical product measurements
Once the scan is completed, you'll be able to select the size of the cake topper to order. Sizes for 3D-printed figurines typically range from 3 inches to 9 inches in height. The most popular sizes for custom wedding cake topper are 4-inch to 6-inch. As you're selecting your size, make sure to think about how big you want your custom 3D-printed wedding cake topper in relation to the cake.
Step 4
Receive your 3D-printed wedding cake topper
It typically takes 2-4 weeks to receive your custom wedding cake topper after you've been scanned at a 3D scanner studio and placed the order.
Step 5
Place it on the cake
When your big day arrives, it's time to place your custom, 3D-printed wedding cake topper on the cake. We recommend placing a layer of wax paper down first on top of the cake to ensure icing doesn't get on the cake topper. After the wedding, you can take your timeless, 3D figurine home to display on your mantle and order smaller copies for the wedding party.
Twindom Technology
Top Quality Cake Topper Figurines
The advanced Twindom platform enables HD retouching to smooth and perfect the products that are 3D printed. This technology ensures that each cake topper is produced with the highest quality for your customer's special day.
Custom, 3D-printed figurines from Twindom are also produced utilizing the next generation of full-color 3D printers and are printed in full-color plastic.
Partnership
Ready to Make Your Custom 3D-Printed Cake Topper?
We'll connect you with one of our Twindom full-body scanner studios. Just let us know your location.
Expand Your Business with Custom Cake Topper
If you want to offer 3D body scanning as a service and custom cake topper order fulfillment to your customers, click 'become a partner' to get started.